Can Britain feed itself? your ideas could be woth a slice of 25K!
Tweet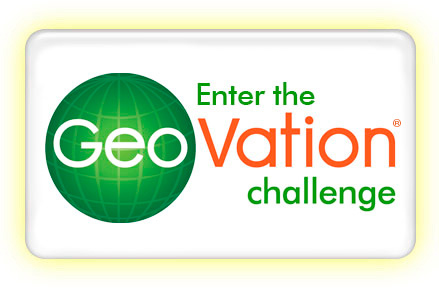 Enter the GeoVation Challenge for a chance to win a slice of £25 000 to help make your idea a reality
The first GeoVation Challenge for 2010-2011: "How can Britain feed itself?" runs from 16 June – 3 September (12:00 noon)
The GeoVation Challenge process works like this:
1.   Think of an idea that may help address the current GeoVation Challenge question. Your idea will be specific to the social need framed by the current GeoVation Challenge, and geography will be central to its implementation. It must be innovative in that you are trying to implement something that will make a difference.
2.   Post your idea. Register for the Challenge online and you can then submit your idea relating to the challenge theme posted on the website.  By registering on the site you can:
Setup your profile, describing your background, motivation, skills you offer and skills you are looking for
Post ideas, comment on and rate others ideas
Connect with people that share the same passions as you?
Collaborate on with other GeoVators to identify and meet needs
Create new and exciting solutions and ventures using geography
These questions may help you submit your idea
What problem are you solving?
Who are you solving it for?
How painful is this problem for them?
How is this problem currently solved? – The Competition (there always is some!)
Ideas will be selected by GeoVation appointed independent judges and stakeholders in terms of their potential to create social and environmental value using geography and most suitable to develop at the next GeoVation Camp. These will be published online. Selection criteria will be based upon the objective of the Challenge, to support innovative and sustainable ventures utilising geography for social or environmental benefit.
We need you all to make the ideas a success. Even if you don't submit an idea, or your idea is not picked we need you to get involved. A whole range of skills is required to make an idea work, from designers to web developers, social entrepreneurs, to community leaders. You can update your profile to let us know what skills you can offer and what interests you. We will post details of how to join the weekend GeoVation Camp.
3.   Pitch your idea prototype at GeoVation Camp. The aim at the end of the weekend is that you are part of a team that has developed a selected idea into a prototyped basic working model of a new venture. During the weekend GeoVation camp you can:
Clarify and test the need your idea addresses on stakeholders and potential end users
Identify how to overcome the challenges in implementing your idea
Explore the enterprise model  that will sustain your idea once implemented
Identify the skills, resources and support needed to implement your idea
Develop and pitch your idea and brief implementation plan
Identify other organisations and individuals you could work with to develop the idea further
We will post more about GeoVation Camp here.
At the end of the GeoVation Camp 3 idea team(s) (and one best use of  OS OpenData) will be selected as finalists and invited to attend a GeoVation Challenge Awards Showcase in London in April 2011.
GeoVation aims to provide support, if required; to help you get your venture going in terms of identifying the skills, relationships and contacts you may need.
4.     GeoVation Challenge Awards Showcase
The finalists from each of the GeoVation Challenges run throughout 2010 – 2011 will be invited to attend the GeoVation Challenge Awards Showcase in April 2011. Here participants will be invited to submit their venture plan and pitch to an independent judging panel at the Showcase, for the chance to win a share of £25 000 funding to implement their idea. There will be an award for best use of OS OpenData and a "community" award voted for by the attending audience at the GeoVation Showcase. GeoVation Challenge Award winners will be offered support to help implement their plan, where possible.
Other awards may be introduced associated with all, or specific challenges.
GeoVation Challenge Programme Timeline 2010-2011
16 June – 3 September (12:00 noon)
Our first GeoVation Challenge for 2010-2011: "How can Britain feed itself?" Call for ideas.
10 September
Ideas selected for GeoVation Camp
13 September
Selected ideas posted
November
GeoVation Camp
Date to be confirmed.
Second challenge launches
Date to be confirmed
Third challenge launches
April 2011
GeoVation Challenge Awards Showcase date and time and venue to be confirmed
During 2007 and 2008 the world experienced a global food crisis. Possibly the first genuinely global food crisis ever. There were riots in over 30 countries. The UN called emergency summits and meetings. India stopped exporting all rice except Basmati (a high value export). The price of staple commodity crops doubled, some much-more-than-doubled.
In the UK, this prompted the government to seriously think about food and food policy for the first time in fifty years, and the Cabinet Office's Strategy Unit produced a report entitled Food Matters: Towards a strategy for the 21st century.
This was serious stuff, with the brightest policy brains in the country deciding for the first time in over a generation that "leave it to the markets" might not be good enough when it comes to making sure we have enough to eat. Suddenly food, and therefore farming, became an issue of national security once again. Chatham House soon produced their own report on food, and that was followed not long after by a Royal Society review into the science that informs food policy and the future of farming.
Leading on from the Strategy Unit's contribution, the government began work on a new food strategy called Food 2030, which Defra itself describes as "the first of its kind in over 50 years". At the same time, the chief scientific adviser, Professor John Beddington, who is in charge of the government's Foresight Programme, has made global food supply his primary concern, talking of "A Perfect Storm" of supply and demand issues which are due to severely effect the golbal food system by 2030, and starting foresight projects on Global Food and Farming as well as Land Use Futures.
Find out more via GeoVation » Enter the Challenge.
September 1, 2010 | Topic: Green